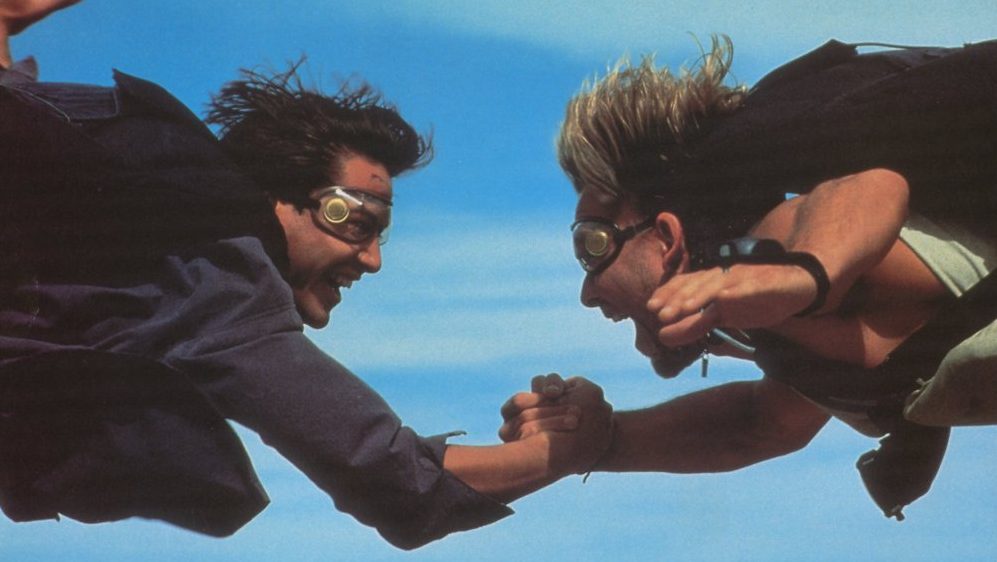 Links from the past week, with the usual thanks to those who prompted them via Twitter and in other ways, and apologies for not acknowledging you individually. In this dim and dismal world, one welcome piece of news was that Manfred Eicher's wonderful recording label ECM has finally made the company's wondrous catalogue available for streaming, including on Spotify. So I'm starting with a couple of related articles.
• Jazz and classical treasures from the digitized catalogue of ECM Records: Richard Brody for The New Yorker writes about the unique ECM sound and picks some favourites.
• Now streaming – the musical treasure trove of ECM: recommendations from the estimable Geoff Andrew.
… and here's a 2015 ECM video about one of my favourite releases (of which there are very many), Anthony de Mare's Liaisons. Re-Imagining Sondheim:
• The uncounted: extraordinary, exemplary journalism about the US air war against ISIS by Azmat Khan and Anand Gopal for The New York Times.
• Reverse Shot in Time – Introduction: Michael Koresky and Jeff Reichert kick off a project that over the past month has stimulated some very fine essays about the cinematic notion of duration; the pieces themselves are linked here.
• My Point Break quest – "It was about us against the system": I was much taken by this Sight & Sound piece by Sophie Brown about her search for the rights to screen Kathryn Bigelow's 1991 surf classic (which is pictured above, with Keanu Reeves and Patrick Swayze).
• Jack Cardiff, Prism and solarized effects in The Girl on a Motorcycle: the AHRC-funded project The Eastmancolor Revolution and British Cinema, 1955-1985 offers blog posts that are invariably worth a look, including recently this by Sarah Street about the legendary cinematographer, Terry Johnson's play and how 'experimental film practices, psychedelia and pop art influenced more conventional cinematic forms.'
• Why Richard Avedon's work has never been more relevant: fine essay by Philip Gefter (who is writing the photographer's biography), with powerful images, for The New York Times.
• William Eggleston: 'The music's here then it's gone – like a dream':… and this is another terrific photography feature, from the acute critic Sean O'Hagan, profiling for the Guardian the great William Eggleston, who has recently complemented his image making by releasing an album of piano improvisations.
• Five things I've learnt in five decades documenting everyday life: a terrific piece, courtesy of Storythings, with some lovely embedded videos, by photographer Daniel Meadows, who I was fortunate enough to hang out with on a project some 25 years ago.
• In search of the authentic selfie: a fascinating chapter, courtesy of Hyperallergic, from Alicia Eler's new book The Selfie Generation.
• The camera as platform: a provocative piece for NewCo Shift from Allison Wood about the implications of the operating system moving to the viewfinder; included is this brief glimpse of the Coachella AR/VR app:
Coachella AR/VR Application from Camera IQ on Vimeo.
• Move slowly and fix things: thoughts from software designer Jonas Downey about the ethical implications of  creating code.
• The digital ruins of a forgotten future: this is a glorious piece, by Leslie Jamison for The Atlantic, about those who still spend a significant part of their life in the online social space of Second Life.
• Reinstall the footlights: the great T.J. Clark for London Review of Books on recent anniversary exhibitions of Soviet art…
• Recalling Charlotte Salomon: … and another centrally significant writer on the visual arts, Griselda Pollock, writes for the TLS about the German painter who died in Auschwitz in 1943.
• The pity of it all: a thoughtful review by Frances Fitzgerald for New York Review of Books of the Ken Burns and Lynn Novick series The Vietnam War.
• Your Reckoning. And Mine.: a very fine, complex and nuanced essay about predatory men and feminism by Rebecca Traister for New York Magazine.