John Wyver writes: welcome to this week's listing of links to articles and a handful of videos that have engaged my attention over the past week. Stay safe and well.
• The extraordinary Sir Simon McDonald "clarification" – a guided tour: this was probably the piece I most enjoyed across the week – David Allen Green's forensic (and devastating) close reading.
• What do we need in a crisis? Broadcast TV!: John Ellis at CST Online is very good on media in this moment: 'Connection and reassurance, long the business of ordinary TV, have found their cultural role in this time of crisis. There is a new reality that we all share…'
• 'Can we do this without breaking the law?' Inside the first lockdown TV drama: Mark Lawson for the Guardian spoke with the makers of the starry Isolation Stories, shot in self-isolation and due to be screened by ITV from 4 May.
• How the coronavirus is changing television production: meanwhile, across the Atlantic, for Buzzfeed, Krystie Lee Yandoli explored ways of continuing to work pioneered by producers at Keeping Up With the Kardashians, Tonight with Jimmy Fallon, American Idol, The Walking Dead and more.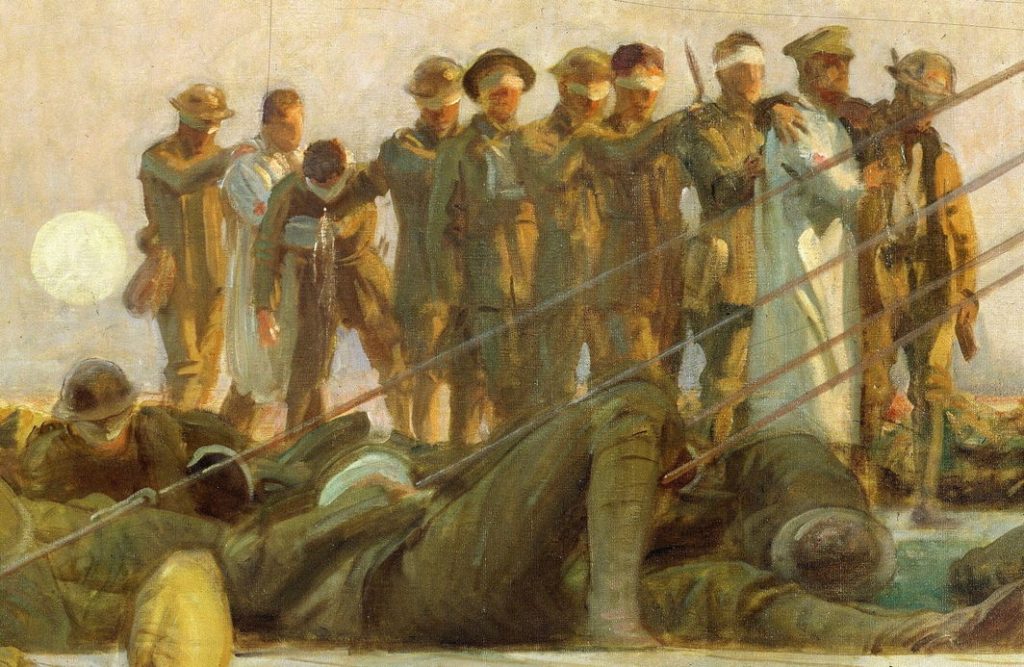 • Close contact: an illuminating essay by Michael Lobel for Artforum about art and the 1918 flu pandemic, taking in Duchamp, Munch, Schiele and especially John Singer Sargent's monumental canvas Gassed, 1918-19, from the Imperial War Museums collections (header image and detail, © IWM Art).
• What we miss without museums: this is beautiful and very true, from Rachel Cohen for The New Yorker.
• The untold story of the birth of social distancing: fascinating social, medical and political history from the mid-2000s, by Eric Lipton and Jennifer Steinhauer for The New York Times.
read more »