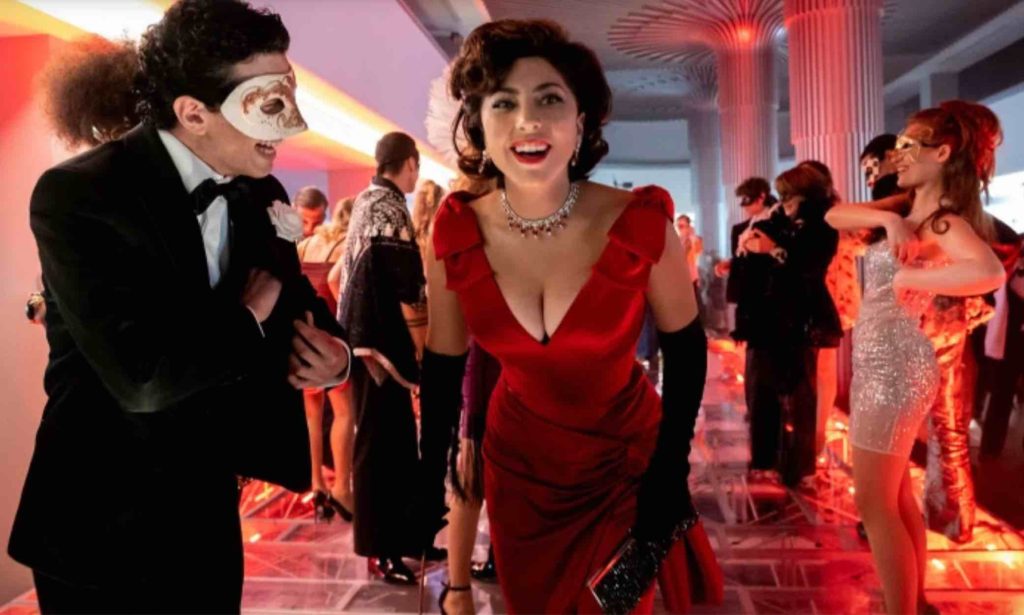 John Wyver writes: this week's links. That's it, that's the introduction – apart from an expression of thanks to those in my Twitter timeline for some great recommendations.
• The bad guys are winning: read Anne Applebaum's latest, for The Atlantic – it's important.
• Overloaded – is there simply too much culture?: good to see Anne Helen Petersen writing for the Guardian, and with a question I feel sure we've all asked ourselves.
• Céline Sciamma: 'My films are always about a few days out of the world': Xan Brooks for the Guardian interviews the director whose much-anticipated Petite Maman is out this week…
• Céline Sciamma: 'I would love for someone to make this film into an anime': … and Lillian Crawford talks with her for Little White Lies.
• Lady Gaga is dressed to kill in House of Gucci: I hugely enjoyed a preview screening this week of Ridley Scott's latest (above, with Lady Gaga; image © Fabio Lovino/Metro-Goldwyn-Mayer Pictures), and Carola Long's feature for the FT about fashion in the movie is a fine accessory – and here's the very punchy trailer:
read more »