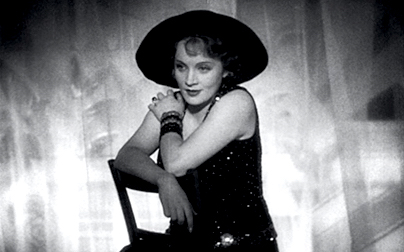 John Wyver writes: Easing into the post-holiday world, which looks just as grim as the pre-holiday one, here's a modest selection of links to articles that I have found engaging and valuable over the past week. I was late compiling this today an I'm almost certainly going to add to the selection later. Happy New Year to one and all!
• The ten best films of… 1930: let's start with a fine annual tradition – the new year round-up of notable cinematic masterworks from 90 years ago, thanks to Kristin Thompson at her essential blog with David Bordwell, Observations on film art; filmmakers Dovshenko, Ozu, von Sternberg (with The Blue Angel and Marlene Dietrich as Lola Lola, above), Murnau, Clair, Duvivier and Pabst all feature, along with, um, Wilhelm Thiele.
• Favourite films of 2020: I guarantee there will be discoveries for you on this 'ten best' list by Srikanth Srinivasan at his blog The Seventh Art.
• DVD Beaver's Best physical media of 2020: a rather astonishing retrospect which as well as being a reminder of the health of specialist DVDs and Blu-rays also acts as a vital guide to stuff you absolutely, unquestionably have to have in your collection.
read more »