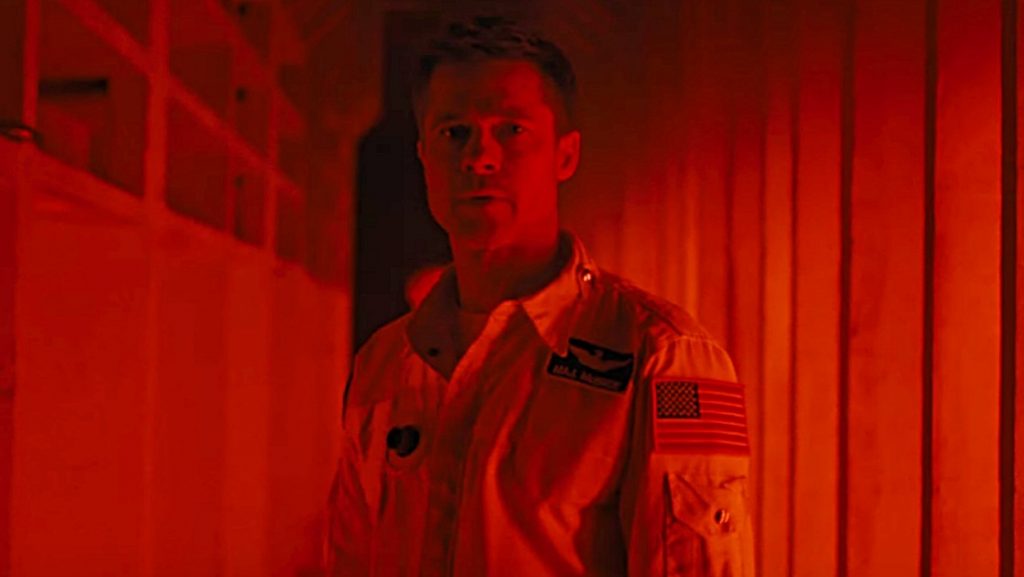 John Wyver writes: At the weekend I enjoyed Ad Astra, the new sci-fi film with Brad Pitt directed by James Gray. It's an intelligent, interior tale with strong action sequences and exquisite visuals courtesy of DoP Hoyte van Hoytema. Hoytema's credits include Interstellar and Dunkirk with Christopher Nolan (and the director's forthcoming Tenet), Tomas Alfredson's Tinker, Tailor, Soldier, Spy and Sam Mendes' Spectre. And for the visuals of Ad Astra Hoytema and Gray drew inspiration from a perhaps surprising source: the films and videos of the American avant-garde. On 12 October New York's Museum of the Moving Image is showing a programme of this work — and I've gathered a number below; h/t to artist John Sanborn for alerting me to this via Facebook). The institution's website explains the background:
While in pre-production on his science-fiction epic Ad Astra, director James Gray was searching for ways to develop a new visual grammar for a cinematic depiction of outer space. He turned to an unlikely source for help: two scholars and curators of experimental media. Over the course of a year, Leo Goldsmith and Gregory Zinman put together notes, quotes, and research on over forty films for Gray and his production team. Their brief was to provide Gray with examples of how artists of the last twenty-five years had addressed themes of space and isolation in their work.
This program highlights the films and videos of those artists in order to illuminate the ways that Ad Astra developed its powerful aesthetic. From painted film to digital abstraction, and from Afrofuturist music video to essayistic video-collage, these works provide insight into the diverse material and conceptual approaches to the cosmos the filmmakers drew upon.
For more, there's a fascinating, lengthy interview with the two curators in Filmmaker magazine.
read more »