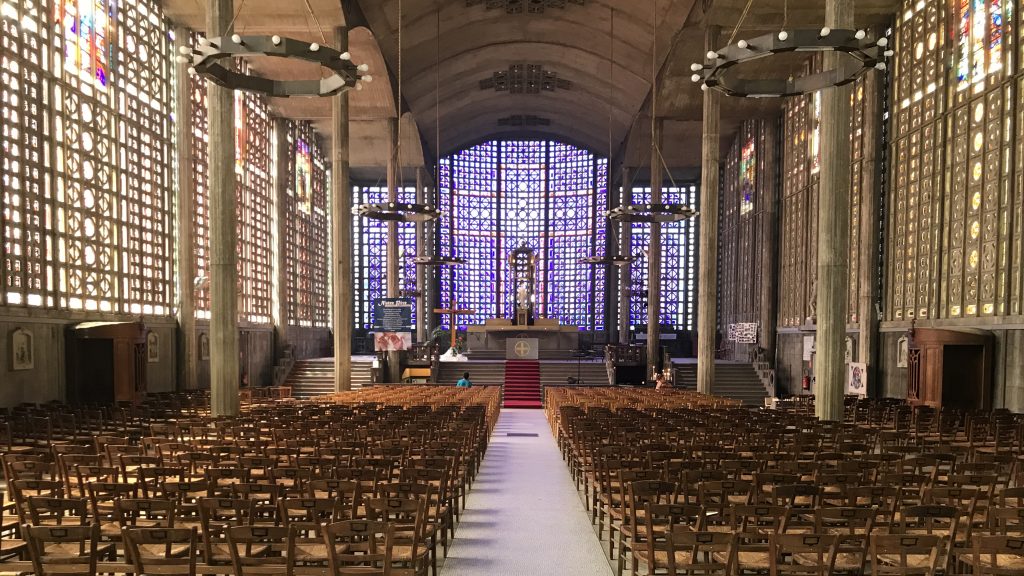 One of several reasons that I stopped blogging many months ago was my questioning of why anyone in the world might be interested. Especially in a post like this which is essentially what-I-did-on-a-two-day-break-in-Paris. But if I think that essentially I'm primarily writing for myself, and collecting and collating a bunch of links that others just might find interesting, then I guess it's ok.
So after a fairly intesive period of production, including filming a forthcoming contemporary dance film for television and last week's Romeo and Juliet for RSC Live from Stratford-upon-Avon, I treated myself to a night in Paris to see a clutch of exhibitions as well as to visit an architectural masterpiece that I had long wanted to visit, above: Église Notre-Dame du Raincy.
Pictures of that follow first, and the brief thoughts (which might spill over into a separate post) on those shows: Guernica at Musée Picasso-Paris, U.A.M.: A Modern Adventure and Coding the World at the Centre Pompidou, The Water Lillies: American Abstract Art and the last Monet at the Musée de l'Orangerie, Mary Cassatt (on its last day), and then Sabine Weiss: the Cities, the Street, the Other back at the Pompidou, plus not nearly enough time in that great museum's own collection. 
Église Notre-Dame du Raincy
This Roman Catholic church was built in 1922-23 by the modernist architects Auguste Perret and Gustave Perret. Le Raincy is a pleasant but otherwise suburb of Paris half a dozen stops on the train line from Gare de l'Est. You can see this extraordinary concrete edifice as the train pulls in to the station, after which you walk up the slowly rising high street. It was a broiling Sunday afternoon but as I stepped into the cavernous interior, supported on slender, unadorned columns, the bright sun made the vision of stained glass designer Marguerite Huré all the more intense. It really does have something of the impact of Chartres.
Guernica, Musée Picasso-Paris
[in progress]