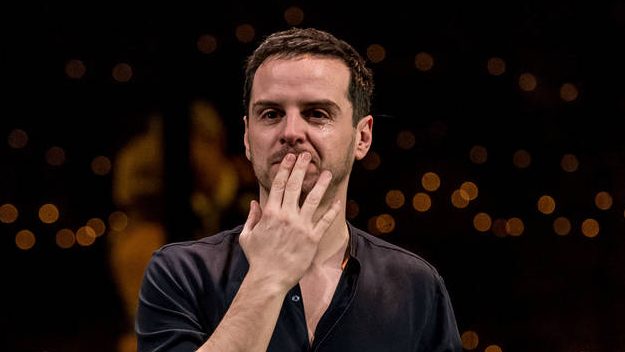 This is simply, a very sad story about some people in Denmark. Where this production draws its metaphysical extra dimension from is from a rather dizzying feeling of this living act of theatre connecting you tangentially with 400 years of culture, and the fact of just how good it is.
Andrew Scott's performance is extraordinary, but I have seen extraordinary Hamlet's before; what makes this one so truly remarkable is its ensemble work, the consistency of approach and commitment and attention across the entire cast and the aesthetics of acting and design. And that doesn't come out of the blue, it can't happen overnight. It requires growth over time, it requires the building of a shared vocabulary and a shared set of experiences, a familiarity with other performers' instincts and habits, boundaries and freedoms.
There's lots to say about the genius line-readings and surprising additions. But I just want to think about the watches for a bit.