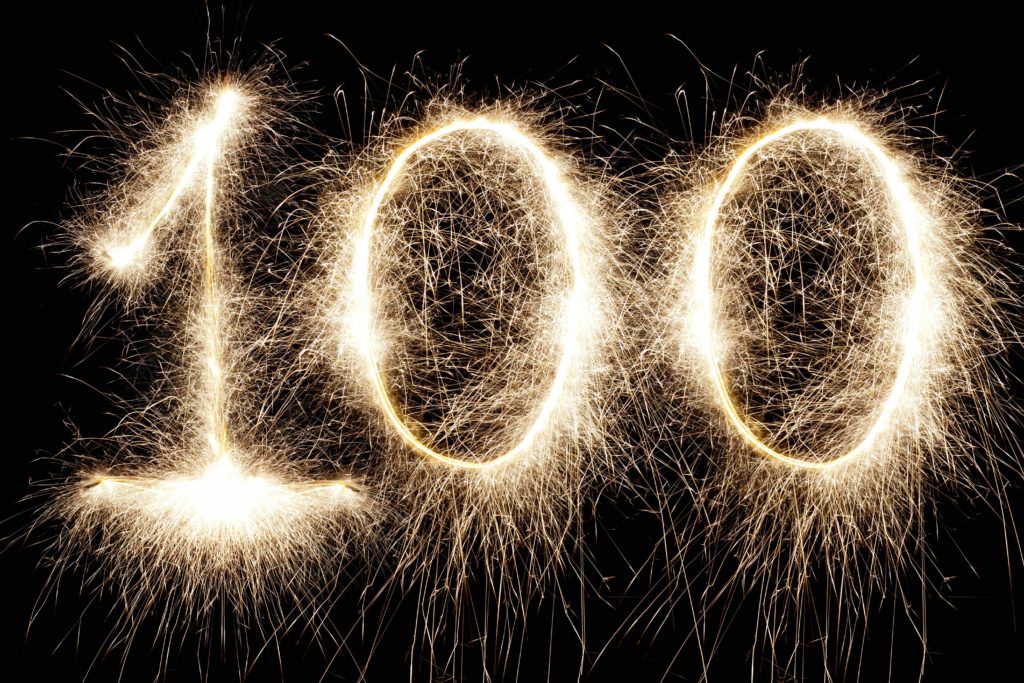 John Wyver writes: on Sunday I posted the first part of a compendious list of 50 links to celebrate a century of Sunday links since we revamped the website; this is the second part with another 50 links. If nothing else, something here might distract you from what's going on across the pond.
• OK, America, so what the hell happens now?: each week I resist including at least two columns by the Guardian's genius who goes by the name of Marina Hyde, but at least I can lead off here with her just-posted thoughts (it's 9.40am):
Of course, the 2020 US presidential election situation is still very much developing, and by the time you read this, there could be a lot of hostages to fortune. Or even just hostages. Rule nothing out. Nothing, perhaps, except moral optimism.
• No matter who wins the election, artists will be called upon to repair a broken nation: for the LA Times on 30 October, Charles McNulty asks, 'What role can artists play in the healing of a nation wounded by a viral pandemic and the chronic diseases of racism, inequality and rabid partisanship?'
• It's the end of an era for the media, no matter who wins the election: another forward-looking piece, here from the well-informed Ben Smith for The New York Times.
Film
• Domitor2020: every two years those interested in early film gather to share recent research and to quaff fine wines; they can't do the latter this year, but the pay-off is that the symposium has moved online and the rest of us can participate for free (BYOB); start by by exploring the many presentations uploaded for a fortnight ahead of the main event discussions.
• Screen tests for Rebecca: with the new adaptation on Netflix, my colleague Linda Zuck pointed me towards these remarkable fragments of the filmed auditions for Alfred Hitchcock's version – Vivien Leigh first, then Joan Fontaine; it's not hard to see why the latter got the part…
• A river unaligned: the Danube in film and Cold War: a complex, rewarding essay for the Modernism/modernity blog by Marijeta Bozovic:
Over the course of six decades, films from The Third Man (1949) to Oxygen (2010) have pictured the Danube as the quintessential river of the Cold War. Tracing the river's imaginaries across Cold War cinema – and its revival – reveals the Danube as central to the visual poetics of European 'otherness' and to recurrent dreams of a transnational future. Both in turn, I would argue, lie at the beating heart of European modernism(s).
• Offscreen – film noir triple issue: lots and lots of interesting writing here in a celebration of the genre (if it is a genre), including Elaine Lennon's 'Nothing Is Wrong: Notes on Costume in Klute (1971)'.
• Missing links: exploring traces of Kubrick's 'unknown' early works: I've been working my way through Senses of Cinema Issue 96 (and I can't recommend this online journal too highly), and I was much engaged by this essay, with some terrific images, exploring materials from the director's archive by Mick Broderick, James Fenwick and Joy McEntee.
• An analysis of Malcolm Arnold's core for Hobson's Choice: a totally delightful minor miracle of a masterclass with the inimitable Neil Brand analysing the wit and craft of the composer's scoring of two pivotal scenes in David Lean's 1954 feature film.
• Volume 1, issue 22: Rio Bravo diary: in a lovely cinephiliac essay Will DiGravio confesses his love for Howard Hawks' 1959 western and sets out on a frankly bonkers journey:
My plan is to watch Rio Bravo over the course of one year, 365 days. I have uploaded the film to Adobe Premiere and cut it into 365 (roughly) equal parts. Each day I will watch a clip, upload it to Twitter, and write a "diary" entry in no more than the 280-character limit. I will also upload the clips and commentary to this website as a backup. Please consider following the Twitter account and sharing the link, here.
(I'm in.)
• This side of Parasite: new Korean cinema 1998–2009: Ed Lin with a very useful primer for Criterion.
• The great distraction: on Aaron Sorkin's Trial of the Chicago 7: J. Hoberman, writing for LA Review of Books, is the critic you need to read on Sorkin's movie now on Netflix.
• Showing their efforts: Frederick Wiseman discusses City Hall: for Mubi.com the great documentary chronicler of our times speaks about his latest four-and-ahalf-hour Boston-shot study of American democracy.
Television
• Why we turned to PBS – 50 reasons over 50 years: last month's fine tribute not just to public television but to television as a public service, contributed by a host of writers co-ordinated by The New York Times.
• A thing or two about life: Susan Pedersen is very good for The Nation on Michael Apted's documentary series, the latest edition of which is 63 Up, for Granada.
• Living for the weekend: looking for more links than usual this week encouraged me to delve a little further back and find recent pieces that I missed first time round, like this lovely Richard Williams thebluemoment blog post about what Ready Steady Go! meant if you were growing up back in 1963; check out also the new book, Ready Steady Go! The Weekend Starts Here by Andy Neill, and this partial but precious compilation:
• Women and work: Leeds United! (1974) part 1 of 3: with the truly exceptional and epic Play for Today now on BBC iPlayer for a month, revisit David Rolinson's extended analysis at British Television Drama, first posted back in 2014; part 2 is here; and part 3 here.
• Netflix Q&A index: another pointer to the essential series of posts by Dr Amanda Lotz which explains a whole lot about the international streaming ecology, together with 'Who am I and what is this?' background here.
• The Undoing director: 'You can't cheat a thriller audience': Rosie Fletcher for Den of Geek speaks with Susanne Bier, director of my absolutely favourite TV show currently, on Sky Atlantic – and then there's this major series coming soon to BBC1…
• "We are the pillar of something new": Steve McQueen, John Boyega and Letitia Wright on the emotional journey to spotlight Black British life in Small Axe: a great cover feature from The Hollywood Reporter.
• Inside the making and the meaning of HBO's We Are Who We Are: for Rolling Stone Alan Sepinwall interviews Luca Guadagnino, the auteur of Call Me By My Name and Suspiria, about his new television series; warning – spoilers!
Performance
• Lockdown Commission #5 – Martyn Brabbins 'Matchless Space': I featured four of Lawrence Power's lockdown commissions in Sunday links at 100, part 1, and the fifth was released on Sunday, filmed beautifully by Jessie Rodger in the empty London Coliseum:
• A golden team, a terrible title and a show that vanished: Looking for a US story to take your mind off, well, everything else? Look no further than this terrific tale of a failed 1967 musical from Leonard Bernstein, Stephen Sondheim and Jerome Robbins, the West Side Story dream team; by Jesse Green for The New York Times.
• "time to change the structure": provocative, positive thoughts from David Jubb about how the shape of theatre should change as we emerge from the depths of the Corona crisis.
• Outside the box: Swan Lake Bath Ballet: for the Television Academy (the Emmy people) director of photography Nicola Baker explains how this wonderful Corey Baker dance video was shot remotely – which more than bears repeating…
Art, plus
• Why we need more African archaeologists: a short, vital polemic for Guardian by Swedish-Somali archaeologist Dr Sada Mire.
• Crash: How the counterculture collided with Arts Lab culture in the 60s: for Makery Rob la Frenais hosts a fascinating conversation with David Curtis about the latter's new book, London's Arts Labs and the 60's Avant-Garde.
• Are art museums still racist? The COVID reset: Carolina A. Miranda's essay for LA Times is about institutions in the US but there are important lessons for this side of the Atlantic.
• After backlash, Philip Guston retrospective to open in 2022: I had missed this, but Julia Jacobs' report for The New York Times offers slightly more hopeful nes about this shameful episode.
• A short history of architectural photography: one of the Twentieth Century Society's recent online lectures (which are all recommended, and do chip in a donation if you can), here with Valeria Carullo Photographs Curator, Royal Institute of British Architects:
• One of the first glass skyscrapers | United Nations Secretariat Building (1952): a smart MoMA video with Evangelos Kotsioris, curatorial assistant in the Department of Architecture and Design, talking about the the curtain-wall facade of the UN Secretariat Building in Manhattan:
• Blocks, lines and space – when architecture met videogames: John Grindrod for Read-Only Memory with a very fine essay that is in part a love letter to the BBC Micro.
• Evgenia Arbugaeva: Hyperborea – Stories from the Russian Arctic: at The Photographers' Gallery in London, this is one of the few shows I've seen in the past months, and I loved its ethereal beauty and strangeness; the page has links to an interview with the artist and to a host of images available to buy.
Writing
• How to misread Jane Austen: there's stuff to disagree with here (like the binary ordinary reader / English professor) but for The New Yorker Louis Menand is good on approaches to Jane. [R]
• When waking begins: a beautiful short text excerpted from The Book of Sleep by the Egyptian writer Haytham El Wardany, translated from the Arabic by Robin Moger and riffing on Walter Benjamin's sense of the moment of waking; courtesy The Paris Review.
• The corporate feminism of NXIVM: for The Paris Review, Alice Bolin spins off a brilliant reflection from the appalling story of cult leader Keith Raniere.
• Cronyism and clientelism: via Peter Geoghegan's LRB report, reflect upon the Tories' response to Covid-19 and despair.
Digital
• email is a failed state. time for a coup.: Charlie Warzel writes for Anne Helen Petersen's terrific Culture Study newsletter with advice about how not to let email take over your life.
• Audio opportunity and who will capture it: exceptional, rigorous analysis by Matthew Ball, from which there is so much to learn:
technology is now affecting the audio category faster than ever before. The diversity of its revenue models, content, and delivery has never been greater. This is inspiring and healthy. And there is a lot more to come.
• 'Machines set loose to slaughter' – the dangerous rise of military AI: I've only just caught up with this frankly terrifying Guardian Long Read by Frank Pasquale.
• And finally, Pete Seeger & Bruce Springsteen – 'This Land is Your Land' – Obama Inauguration: hoping against hope that this – which I've posted before – doesn't jinx things…