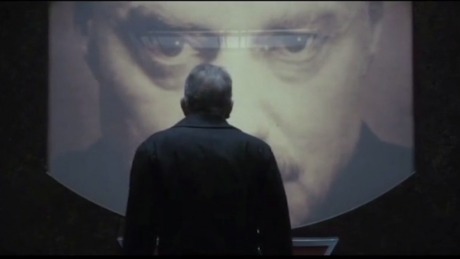 A time there was when I would post a list of links on a Sunday morning, but over the past week I have been experimenting with a new approach by which I highlight just three things each day. Even collectively, these easier to compile than the old Sunday links, and maybe easier to consume. Regularity and consistency, however, are essential for anything like this, so let's see if I can keep the idea going for longer than this first week. Today's choices are:
• The Grantland Q&A – Errol Morris: Alex Pappademas interviews the documentary maker at length: 'I've often said that my work is the perfect blend of the prurient and the pedantic.'
• Azealia Banks on why no one really wants to see her naked, her impure thoughts about Barack Obama and why she's 'Not Here to Be Your Idol': a Billboard cover story profile by Rachel Syme of the 23-year-old rapper.
• Screening Surveillance: a substantial video essay by Steve Anderson focussing on surveillance in Hollywood movies, including 1984 (1984); this is published by the excellent online journal [in]Transition, and is discussed both its maker and by Kevin B. Lee here.
Screening Surveillance from MA+P @ USC on Vimeo.