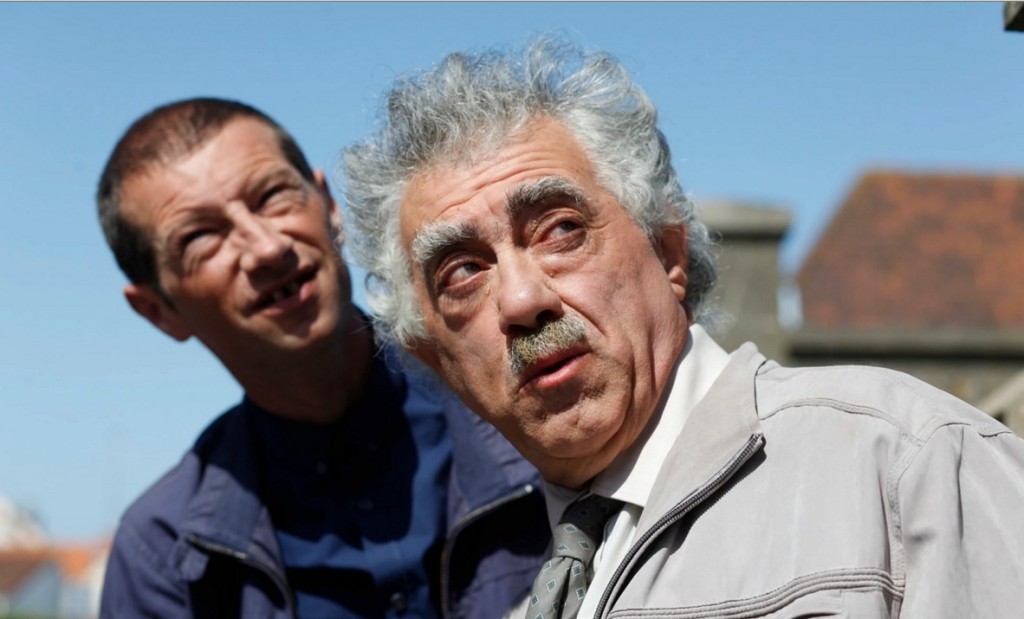 For the end of 2015, when this blog has been less than it should have been, and for the start of 2016, when I intend it to be more than it has been, we offer five short lists of five cultural highlights from the past year. Each of the five of us at Illuminations has outlined five things, whether movies, television series, books, exhibitions or whatever, that have meant something significant to us during the year. Up first is Linda Zuck's choice, offered in no particular order.
• P'tit Quinquin
Made as a French TV mini-series for ARTE, Bruno Dumont's French black comedy thriller P'tit Quinquin (featured image) was shown at a few British cinemas earlier this year. It concerns a series of unexplained grisly murders in rural northern France, two incompetent cops trying to investigate them, and young P'tit Quinquin, an adolescent boy with a misshapen face — he is our unlikely hero. Superb characterisation and performances, outrageous and weird comedic moments disrupted by reflections on life, death, racism and evil. There are many scenes that have stayed with me.
More: Peter Bradshaw's Guardian review; a thoughtful discussion for Cinemascope by Michael Sicinski; buy UK DVD from Amazon; buy the original as a DVD or download (neither has English subtitles) from ARTE.
• 99 Homes
Ruthless real estate agent Rick Carver, brilliantly played by Michael Shannon, is making a killing out of re-possessing homes in suburban Orlando in the wake of the 2008 financial crisis. We cannot help but sympathise with beleaguered single father (Andrew Garfield), himself evicted by Carver in the opening scene, who begins working for him. Both a taut thriller and a grim morality tale that will confound your expectations.
More: the film's official website; 4-star review by Robbie Collin for the Telegraph; director Ramin Bahrani interviewed for Time.
• Tangerine
Shot on an iPhone 5s on a tiny budget, this film follows two transsexuals on a journey through LA's street subculture to find out whether Sin-Dee's pimp boyfriend has been unfaithful. Although set in a world of transgender sex workers, this is an old-fashioned and wonderful screwball comedy with a heart of gold.
More: a Guardian feature by Nigel M. Smith; Robbie Collin's 5-star Telegraph review: 'the best Christmas movie since Elf'.
• Amy
Documentary about Amy Winehouse, directed by Asif Kapadia, following her life from early childhood to her tragic death, and movingly put together with archive and interviews. I had no idea she was so smart and so witty. Clever graphic use of karaoke-style lyrics over the performance archive.
More: the film's official website; Peter Bradshaw's 5-star Guardian review; Jane Giles writes on the film for Sight & Sound.
• Narcos
The actual story of the Medellin drug cartel and Colombia's battle with its kingpin Pablo Escobar. It's given a semi-documentary style treatment and is a highly addictive watch. Thrillingly, it's been renewed by Netflix for a second series. I hope they keep the hypnotic opening titles and theme music.
More: the best writing to date on the series has appeared in the USA, including David Zax for Fast Company; and David Sims on the series for The Atlantic;