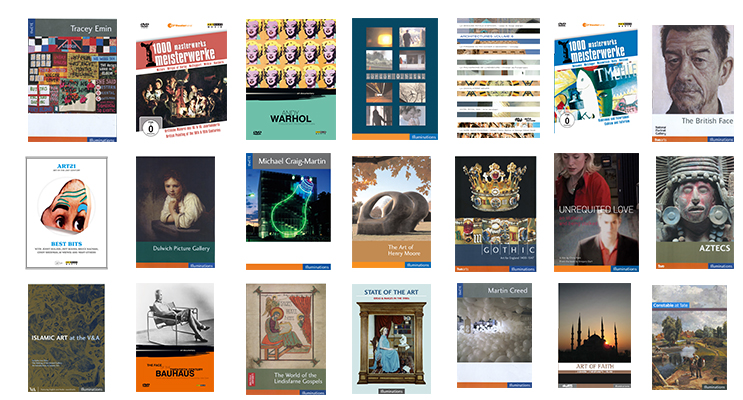 As demand for digital content grows, we are reducing our range of arts and culture DVDs. We are giving you the fantastic opportunity to purchase some of our wonderful films at a cracking 50% discount while stocks last.
As seen on TV!
These are an exciting collection of feature films and documentaries that have been produced for broadcasters such as the BBC, Channel 4, and Sky Arts. BUY these films here.
Exhibitions and Collections
These films have been made in support of a specific exhibition or collection at important institutions, galleries, and museums in the UK, including Tate, National Portrait Gallery and V&A. Artworks featured include sculptures, paintings, artifacts, and installations from around the world. BUY these films here.
BUY theEYE
Our best-selling series of 44 profiles about contemporary artists offers a rare insight into their influences and ideas, providing an accessible means of engaging with the pleasures and puzzles of art in the 21st century. BUY these films here.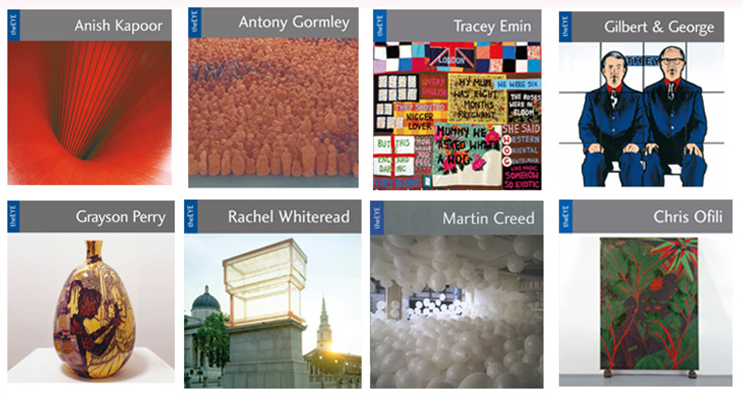 The Art of …
A series of 50-minute documentaries exploring the lives and works of exceptional and influential 20th Century artists including Henry Moore, Barbara Hepworth, and Frances Bacon. Newly-filmed artworks are accompanied by a specially recorded soundtrack drawn solely from the artist's interviews, letters, and writings. BUY these films here.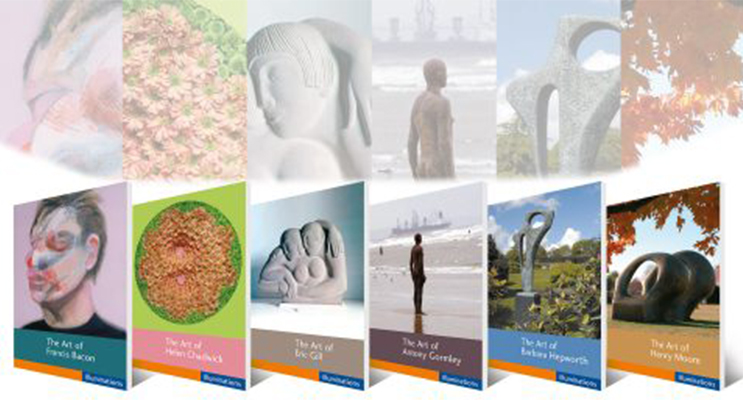 Art Lives
A powerful and arresting series of documentaries on DVD about artists and art movements. The work of these artists lives on through its influence on the art world at large. Films include Hockney, Warhol, Degas, Manet, Velasquez, Frida Kahlo, Vermeer, and Pollock. BUY these films here.
Art21
An award-winning series of 24 DVDs in which 100 contemporary artists explain their work, their creative processes, and their perceptions of art. Organised by specific themes and including intimate footage, they allow the viewer to observe the artists at work and watch their process as they transform inspiration into art. BUY these films here.
Masterworks
These art documentaries focus on art movements, periods, and galleries around the world. Each DVD contains 5 films, with an accompanying short film highlighting a single work of art. Artists include Jasper Johns, Edward Hopper, Josef Albers, Kazimir Malevich, and Franz Marc. BUY these films here.
Architectures
An exciting series presenting a privileged and unprecedented look at the work of superstar architects and some of their most brilliant creations. The films offer a unique and instructive insight into the greatest architectural achievements of our times. BUY these films here.