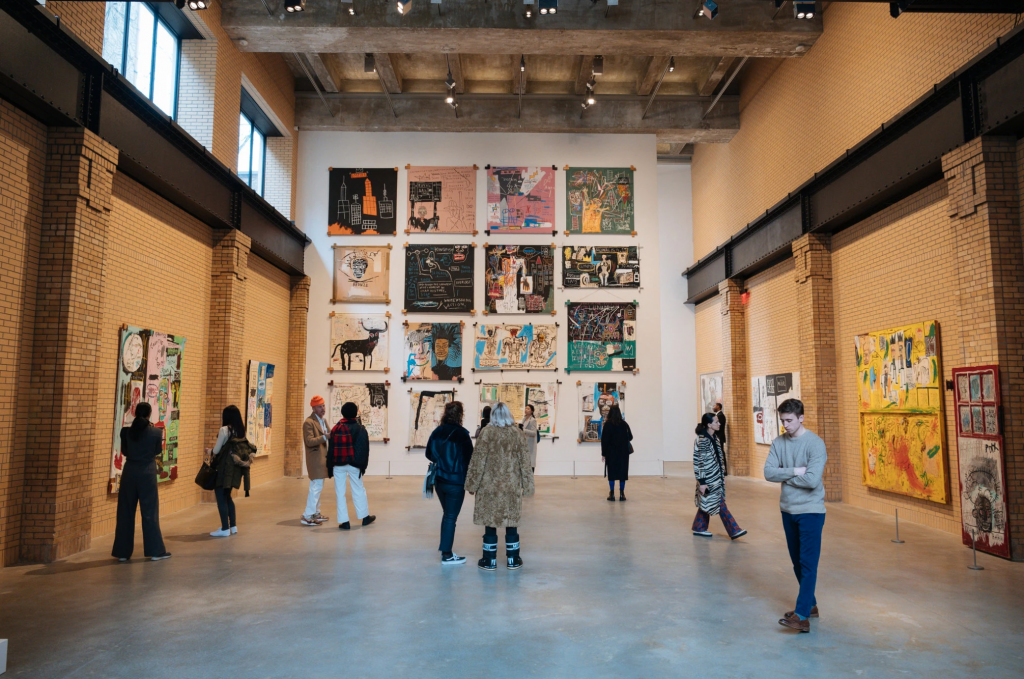 For The New York Times, Martha Schwendener has written a fascinating response to the inaugural show at the new Brant Foundation in the East Village (until 15 May) of some 70 works by Jean-Michel Basquiat. 'Jean-Michel Basquiat' at the Brant shows his bifurcated life (which has terrific photographs by Charlie Rubin, one of which is above) is a nuanced consideration of the late painter's place and myth in the contemporary art world:
There is something that feels almost not right about looking too long at a Basquiat because it's like looking into an open wound. He didn't go to art school (except for a few life-drawing classes) to learn this because it's way beyond art, which is the best kind of art. But the words in Basquiat's paintings often point to what it's like to be turned into a masterpiece, a financial instrument, and a trophy.
Which is as good a reason as any to showcase once again the sequence with Basquiat that we filmed in New York in 1986 for our Channel 4/WDR series State of the Art. This extract is an embed of the better-quality version that we posted on Youtube fairly recently; the earlier version attracted more than 1.2 million views.
Our DVD of the six films of State of the Art can be purchased here. Am I allowed to say that I think the films stand up exceptionally well, and remain full of interest for anyone interested in the art world and television about the arts?
Image credit: Installation view of 'Jean-Michel Basquiat,' the inaugural exhibition of the Brant Foundation's New York space in the East Village. A salon-style wall on the second floor includes a grid of 16 paintings from 1982. Credi tThe Estate of Jean-Michel Basquiat, Licensed by Artestar, New York; via The Brant Foundation; Charlie Rubin for The New York Times.