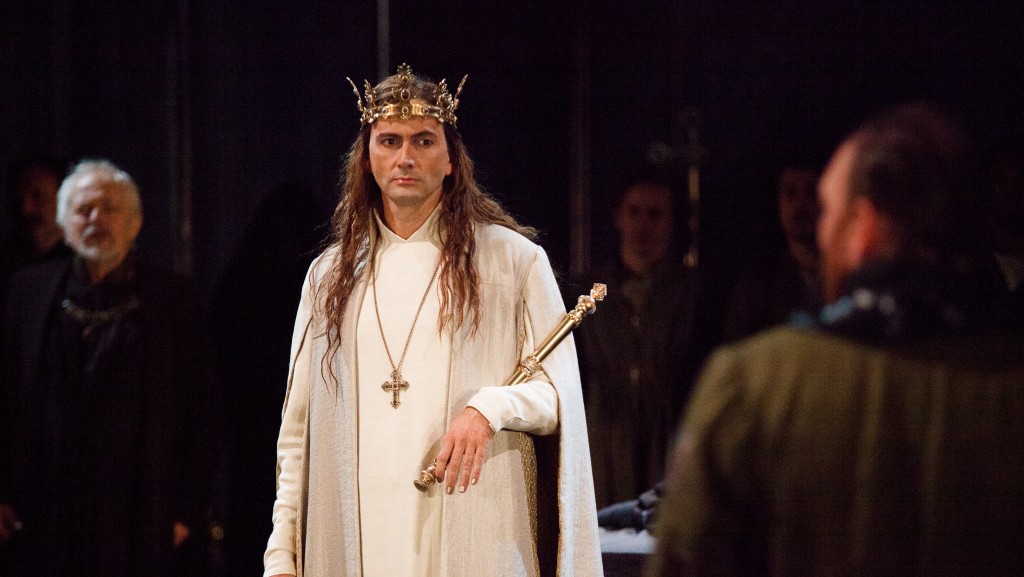 If you are thinking of coming to the 'From Stage to Screen' workshop in Nottingham on Saturday, the details of which I posted yesterday, then the perfect prep for this would be to watch the 2013 RSC Live from Stratford-upon-Avon recording of Gregory Doran's production of Richard II with David Tennant. But of course there's absolutely no need to have a ticket for the workshop. As part of the BBC-British Council initiative Shakespeare Lives, the recording is freely available online for the next six months – and is really something of a treat. (Am I allowed to say that, since I produced it?)
Richard II was the first of nine such cinema broadcasts that the RSC have done to date, in partnership with Picturehouse Entertainment, and the tenth is the forthcoming Hamlet, on 8 June, with the remarkable Paapa Essiedu. Paapa was astonishing in Shakespeare Live! From the RSC on Saturday night, which itself remains on iPlayer for the next 25 days, but the whole cast of Hamlet are remarkable, and Simon Godwin's production is vivid, surprising, crystal clear and hugely enjoyable. The trailer is below – and you can book cinema tickets here.
Image: David Tennant as Richard II; photo by Kwame Lestrade © RSC.