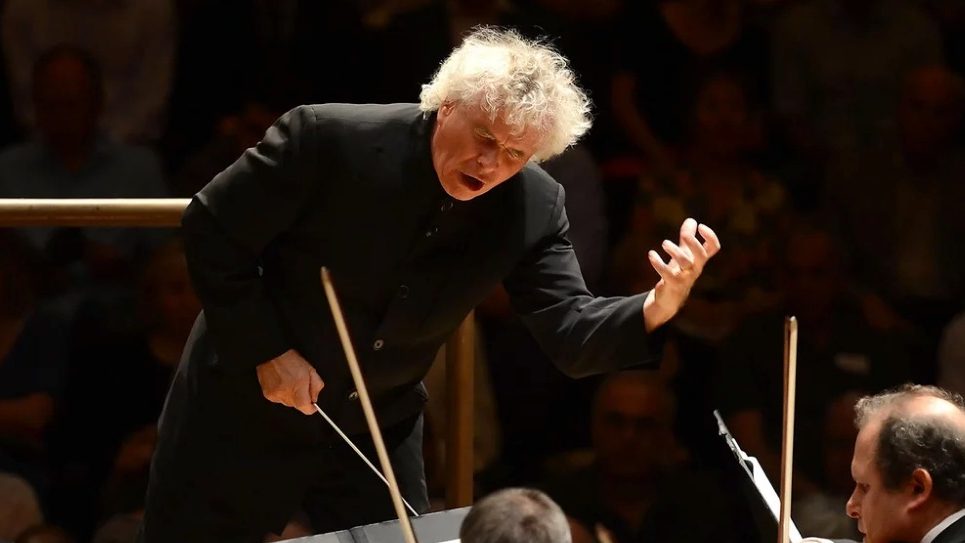 May 16 saw the premiere of our new Sky Arts programme, Simon Rattle conducts The Seasons. Just exactly a month before at London's Barbican Centre we recorded the great conductor with the London Symphony Orchestra and the London Symphony Chorus performing Haydn's 1801 oratorio The Seasons. The soloists are soprano Monika Eder, baritone Florian Boesch and tenorAndrew Staples, who was a late replacement for the indisposed John Mark Ainsley. The resulting 140-minute programme, which is a co-production with the LSO, features the full work, together with introductory comments by Simon Rattle between each of the four sections. Rhodri Huw directs the screen version with his invariable flair and precision, and Lucie Conrad is our producer.
Reviewing the evening for the Guardian, Tim Ashley wrote:
Haydn was in his late 60s when he composed the score, and it is the work of an elderly man looking at life with great contentment, even as he contemplates its close. The plot, such as it is, is slight, and deals with the growing love of Lukas and Hanne under the watchful eye of her farmer father. But what makes it so special is Haydn's affectionate evocation of the flux and variety of the natural world – much of it derived from memories of his own childhood in rural Austria.

It's a work that suits Rattle, with his fondness for drive and detail, uncommonly well. It's easy to forget the experimental nature of Haydn's music, but here it was impossible to escape the novelty of effect within the cumulative span of the whole. Fine articulation from the London Symphony Orchestra's strings and wind brought out a myriad details as frogs croaked and crickets sang.

Ultimately, though, it was the chorus's evening, and they rose to the work's challenges superbly, with plenty of warm tone from sopranos and basses, and great strength in the alto and tenor lines… And the whirling wine harvest waltz – Rattle took it at an almost daunting speed – was glorious in its detail and elation.