John Wyver writes: A good week, on the whole, for the United States, but a less wonderful one, perhaps, for the rest of us – anyway, here's some stuff that I found interesting, with my thanks to those who pointed me towards much of it, via Twitter and in other ways.
• The awe and anguish of being an American today: Robin Wright for The New Yorker.
• How Trumpism is becoming America's new 'Lost Cause': for Politico, Zack Stanton speaks with Civil War and Reconstruction historian David Blight:
'We're drawn back to the Civil War because its great issues—especially the great issues of Reconstruction—are still with us: the nature of federalism; the relationship between the states and the federal government; what government means in people's lives; how centralized government should be; how energetic, how interventionist government should be; and race and racism.'
• 'God, Guns, & Trump' – anatomy of the crowd [£, but limited free access]: a fine essay for The New York Review by Rebecca Lee Sanchez with photographs by Radcliffe Roye about the body language of those who lost the election and those who stormed the Capitol.
• Norse code: for Reverse Code, Carly A. Kocurek on how the videogame Assassin's Creed Valhalla 'borrows from a century-old history curriculum—and reinforces white supremacy'.
• France knows how this ends: there has been so much good Inauguration-linked writing this week, including this by James McAuley for The Atlantic about the parallels between this moment in the States and the fin de siècle 'defining psychodrama' of France's Third Republic that was the Dreyfus Affair.
• Today We Rise, from Girl Up:
• QAnon – the Italian artists who may have inspired America's most dangerous conspiracy theory: Eddy Frankel for The Art Newspaper with a remarkable story about origins of the crazy conspiracy promulgators and a group of leftist artists in Italy who in the mid-1990s called themselves Luther Blissett.
• How can we read Edith Wharton today?: let's celebrate the great early twentieth-century author (born on this day in 1862) with a couple of links – first, this very good essay by Claire Messud for The New York Times Style Magazine about Wharton's 1913 novel The Custom of the Country, featuring a not-uncontroversial comparison of the book's heroine Undine Spragg with Meghan, Duchess of Sussex…
• The exquisite violence of The Age of Innocence: ,,, and this is Matt Zoller Seitz for Vulture on Martin Scorsese's truly great adaptation of Wharton's 1920 novel:
The sustained emotional violence of this movie is ultimately more invasive than quick shots of a crushed skull or maimed hand because we watch the punishment play out at great length — in opulent banquet halls, grand ballrooms, drawing rooms, and bedchambers, during meals and dances and other gatherings, in scene after scene, the camera darting behind and around the hero as if laying out the scene of an impending crime.
• The Masque of the Red Death (1964): Frank Collins for Frame Rated writes on Studio Canal's new restoration of the 'sublime' (his word) Roger Corman-directed, Nicolas Roeg-shot adaptation of Edgar Allan Poe.
• Promiscuous speech – close-up on Poor Cow: Carolyn Funk for Mubi Notebook is excellent on Ken Loach's little-regarded first feature film (header image), released in 1967:
Promiscuity is rewritten in a soft filter to permit a poetic declaration of agency. Within the brutal, grey trappings of the post-war British working-class, Poor Cow produces an authorial female subject, one that shuns the binds of sex, class and narrative representation, and ventures a charged enunciation of female desire.
• Wong Kar Wai's school for cool: Adrian Martin writes on the 11-movie touring retrospective of the Hong Kongese filmmaker, a package which in this country is called The World of Wong Kar Wai and which will be available online from 1 February thanks to the ICA's Cinema3 and the BFI (which has further details here); all of which is thrilling…
• The Thinking Machine 37 – phantom: …and here's a March 2020 video essay by Adrian and Cristina Álvarez López, on the collaboration between Wong Kar Wai and Leslie Cheung in Days of Being Wild (1990):
Observe the choreography of Leslie and Maggie Cheung in space, the frame-play of entries and exits, the light, the sounds, the glances… Leslie Cheung was a phantom of film, completely physical and yet disincarnated, disembodied.
• The word viewed—a reading of Twin Peaks: The Return: a new, near-book-length essay by Lawrence Garcia for Standard Guage on the third season of David Lynch and Mark Frost's masterwork, and on Vertigo, Chris Marker, Fritz Lang, Artaud, Michael Snow and quite a bit more.
• The television will not be summarized: a video essay by Elizabeth Alsop featured in the new edition of [In]Transition, which also engages with Twin Peaks: The Return in its brilliant study of 'stylistic excess in post-network television' as informed especially by the ideas of John Caldwell in his important study, Televisuality (1995); as embedded in [In]Transition it is accompanied by thoughtful responses from scholars Jeremy Butler and Christine Becker.
• The other virus haunting our screens: Matthew Sweet via Unherd on sex and Russell T Davies and It's a Sin and sex.
• No more guilt about 'guilty pleasures': John Ellis at CST Online on the importance of consolatory television during a pandemic, and at other times too,
• The BBC Archival Editorial team and the response to the Coronavirus crisis: bit niche maybe, but given my professional and personal interests in the television archive, of great interest – on the ways in which lockdown has impacted BBC Archives and the positive challenges that produced, by Dale Grayson with Mark Macey.
• On seeing ghosts: Lorraine Sim with a gorgeous post for the Visualities blog from Modernism/modernity about researching late 19th- and early 20th-century Australian women's photography, and about the challenges of the archive more generally.
• Gordon Parks' photographs bear powerful witness to Black lives in America: Cassie Packard for Apollo on two current exhibitions of the first African American staff photographer and writer at Life, also hymned by Nadja Sayej for Guardian…
• 'His pictures are timeless' – celebrating the work of Irving Penn: … who wrote this week as well on Photographism, a Penn retrospective at Pace New York (until 13 February), from which comes Black and White Vogue Cover, New York, 1950, gelatin silver print mounted to Strathmore paper: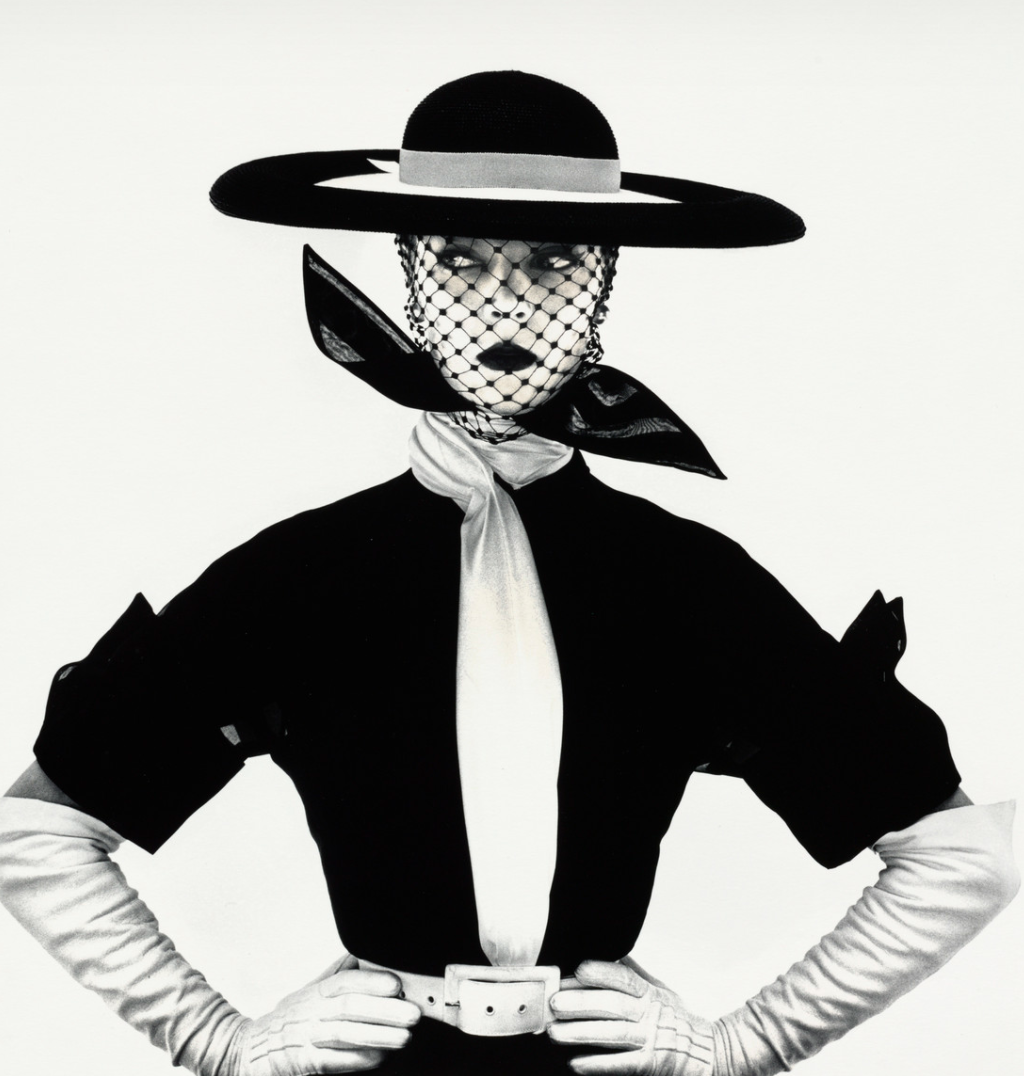 • The ghosts of Mark Fisher: an essential tribute to the ideas of the late critic, written by Lola Seaton for New Statesman.
• Proud to be English – how we can shape a progressive patriotism: the Guardian's Julian Coman on ideas of English identity, about which we're going to hear a lot more in the coming months
• Why AI can't properly translate Proust – yet: at Literary Hub, Michael Wooldridge on artificial intelligence, understanding, translation – and Matt Smith.
• Bruce Springsteen – 'Land Of Hope And Dreams' (from Celebrating America):