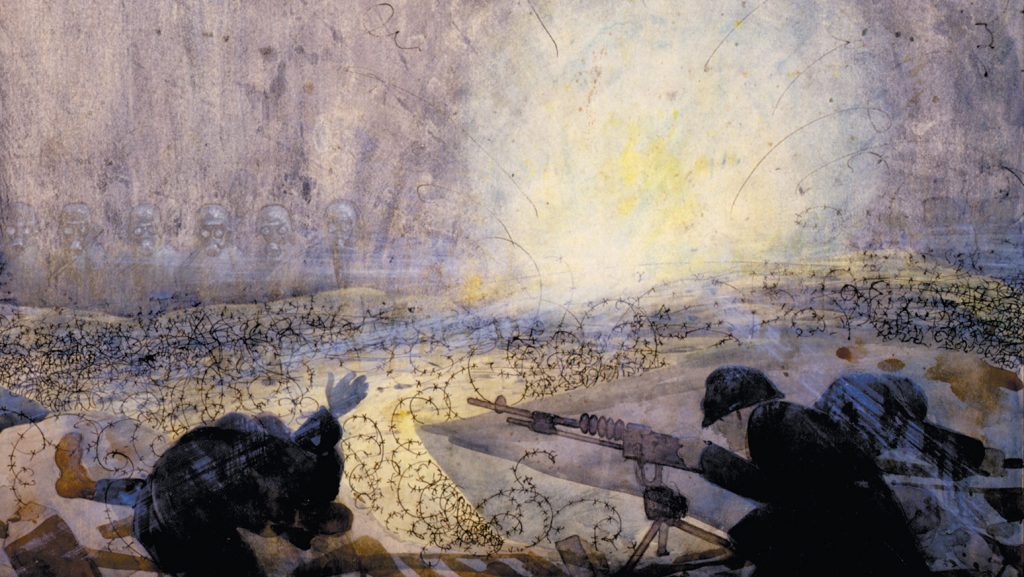 Last weekend my sister Sheila celebrated her 60th birthday in Whitstable, and a lovely occasion it was – so that's my excuse this time for missing last week's links. Here's a selection from the past fortnight, with the usual implied virtual thanks to those who alerted me to many of them.
• Never before in my adult life has the future seemed so bleak for progressives: Will Hutton for the Observer pretty much nails how I (and many of my friends) feel about the world.
• The great British Brexit robbery – how our democracy was hijacked: also for today's Observer, Carole Cadwalladr reports on the dangers to our democracy.
• Democracy hacked: Kris Shaffer, C.E. Carey, and Ben Starling at Data for Democracy on
a significant, coordinated, online effort to sway the election in favor of the far-right candidate Marine Le Pen, just like we observed in the US presidential election and the Brexit vote in the UK.
• The rise of the alt-left British media: Jim Waterson for BuzzFeedUK on the online initiatives promoting 'relentlessly pro-Corbyn coverage'.
• Hollywood hot shots snub French film masterpieces in this funny spot: my producer friend Keith Griffiths said this would cheer me up – and it did.
• Hell hath no fury like The New York Times scorned by Hollywood: Thomas Vinciguerra with the story for Columbia Journalism Review aboutThe Post, Steven Spielberg's forthcoming movie about the Pentagon Papers scoop.
• Wrapped in plasticity – Twin Peaks' myriad Laura Palmers: a dazzling new video essay for Sight & Sound by by Cristina Álvarez López and Adrian Martin:
• When we dead awaken – William Desmond Taylor made movies too: David Bordwell on the movies made by the man whose murder in 1922 electrified Hollywood and has puzzled us all ever since.
• The lost picture show – Hollywood archivists can't outpace obsolescence: Marty Perlmutter at IEEE Spectrum on the technology challenges facing film archivists.
• Lost and found: a terrific piece for the Criterion Collection by Imogen Sara Smith about the Library of Congress' annual 'Mostly Lost' workshop about film preservation, including a discussion about the finding of the second reel of the legendary Laurel and Hardy comedy The Battle of the Century, 1927)…
• The disasters of war: James Fenton for New York Review of Books on American literature and art from the First World War (above, detail from Claggett Wilson, 'Symphony of Terror', circa 1919; Smithsonian American Art Museum).
• Jane Bown's photographs of the Festival of Britain, 1951: glorious images at the Guardian, including this which carries so much about the post-war world, its hopes, fears and fragilities:
• A photographer's quest to find the last of the drive-in theaters: a lovely Anike Burgess feature for Atlas Obscura about the images of Lindsey Rickert.
• From rum to gay: Gwendoline Riley for TLS on the collected short stories of Jean Rhys.
• How eBooks lost their shine – 'Kindles now look clunky and unhip': interesting Guardian article by Paula Cocozza:
Once upon a time, people bought books because they liked reading. Now they buy books because they like books.
• Culture machines – on Ed Finn's What Algorithms Want: Scott Selisker's review for LA Review of Books:
What Algorithms Want describes a handful of the algorithms that matter most for 21st-century culture, and for each, it traces the circuit between those users, algorithms, programmers, and the values and ideas that animate the whole system. It's this larger frame for understanding these "culture machines" that makes Finn's book so insightful about the roles of algorithms.
• R.I.P. Jonathan Demme (ten days back), director – among much else – of the great Talking Heads concert film, Stop Making Sense, including this: