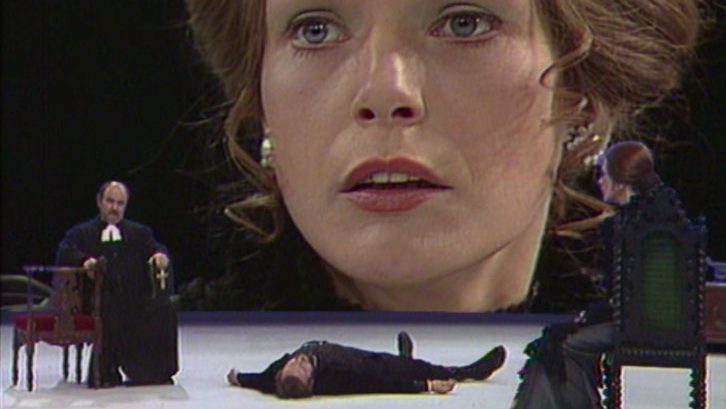 No post last week – apologies – but I'm delighted to offer here a new group of links to stuff that I've found interesting over the past week and more. Many thanks to those who alerted me to some, on Twitter and elsewhere.
• The plot to subvert an election: a genuinely astonishing feat of reporting – and of presentation – by Scott Shane and Mark Mazzetti for The New York Times about the 2016 race and 'the most effective foreign interference in an American election in history.'
• A warning from Europe – the worst is yet to come: Anne Appelbaum for The Atlantic is an essential read about Poland and Hungary, and what recent events in both countries portend.
• True Detective director Cary Fukunaga brings his obsessions to Netflix: fascinating profile by Willa Paskin for The New York Times of the filmmaker also responsible for Sin Nombre and a Jane Eyre adaptation – and now announced as the director of the next James Bond movie.
• At the edge of Fassbinder: maybe you need to be – like me – something of a completist, but I found this piece by Christoph Huber completely fascinating; it focuses on Fassbinder's radio plays and the less familiar films, including his adaptations of theatre work like Bremen Freedom, 1972 (above).
• ScreenNotes – Generations: Russian Cinema of Change: a neat Barbican Cinema timeline introducing a clutch of rare Soviet films showing over the next week.
• Annette Michelson (19220-2018): Artforum's tribute to the great scholar includes links to a number of her challenging and revelatory essays; David Hudson at The Criterion Collection has more – and further links.
• Rackstraw Downes and Malcolm Morley, two renegades from sixties abstraction: a fine piece of criticism by Peter Schjeldahl for The New Yorker about two British painters, including the remarkable painting just above by Downes…
• A film about painter Rackstraw Downes: … and Robert Sullivan, also for The New Yorker, on what reads like an extraordinary film about Downes – and about seeing.
• Virtual voyages at Venice Film Festival 2018: Paul O'Callaghan for Sight & Sound dives into a group of immersive VR adventures – close, but certainly not (yet) cinema.
• Can anything save us from the awfulness of virtual reality?: another VR state-of-the-medium piece, from Felix Franz at Wired, suggesting that its future might lie 'in new approaches to and hybrids of traditional entertainment like theatre, cinema and installations.'
• William Shakespeare – father's legal skirmishes shed light on bard's early years: the Guardian's Alison Flood on Professor Glyn Parry's recent discoveries of new documents from Stratford-upon-Avon.
• What is Article 13? The EU's divisive new copyright plan explained: anyone in the creative industries should read Matt Reynolds' level-headed Wired article.
• Here was a plague: Tom Crewe for London Review of Books writes on writing about the Aids epidemic
• Unbreaking news – the problem with real news, and what we can do about it: Rob Wijnberg on the Dutch journalism platform De Correspondent, which he started in 2013.
• The inequality industry: Atossa Araxia Abrahamia for The Nation on the attention to ideas of inequality paid over the last decade by academics, bankers and policy wonks.