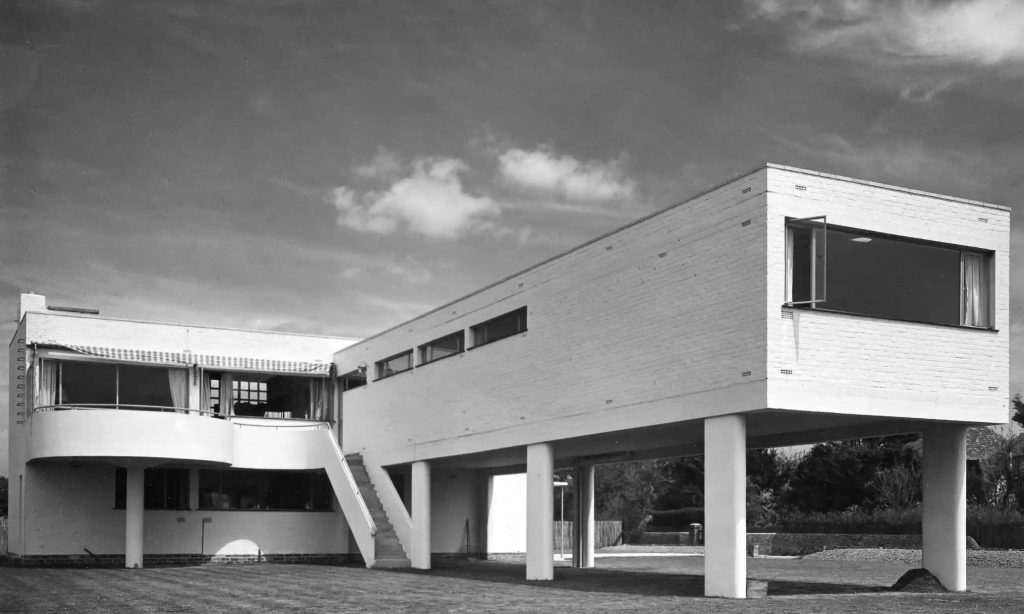 John Wyver writes: I'm late, I'm late, but even though it's Wednesday let's pretend that I posted this week's links last Sunday. As I attempt to do on a regular basis (although too often fall short) here are links to articles and videos that have engaged me over the past few days.
• The Thinking Machine 32 – Rearrangement: the critics, curators and media makers Cristina Álvarez López and Adrian Martin are among the smartest and most sophisticated creators of video essays, and their latest (below) for the Dutch online film magazine De Filmkrant is (for those of us interested in film style and film criticism) is especially strong. This is their description of what it involves:
In 1956, the 36-year-old film critic and budding filmmaker Éric Rohmer went wild over an American Western, Anthony Mann's The Last Frontier (1955). In line with his Cahiers du cinéma colleague André Bazin, he saw in it a vision of space and landscape, a holistic reality captured in an almost geometric aesthetic. His close description of a particular scene is partly exact, and partly a fantasy. Let's listen to this fascinating text from long before the age of VHS or DVD, and place it against the scene itself.
• Emergent media and presidential politics (in the 1890s): a conversation with Charles Musser (Part I) and (Part II): a richly interesting conversation about the 1890s and the 2010s between Henry Jenkins and Charles Musser, author of the highly recommended Politicking and Emergent Media: US Presidential Elections of the 1890s.
• Looking for Léontine – my obsession with a forgotten screen queen: ahead of The Origins of European Slapstick and Nasty Women Part 2 at the Pordenone Silent Film Festival, Maggie Hennefeld writes for LA Review of Books on her search for the screen actress who between 1910 and 1912 played 'an anarchic force of nature, a teenage prankster who takes outrageous delight in her devilish schemes'.
• 'Britain's Queen of Happiness' – a fairytale ending for silent film star Betty Balfour: Pamela Hutchinson for the Guardian on the 1923 movie Love, Life and Laughter that is the London Film Festival's 'Treasures' Gala on Thursday night; see also Bryony Dixon's equally delightful A thoroughly modern Betty- rediscovering Betty Balfour's Love, Life and Laughter for Sight and Sound; and here's a brief taster of the film:
• Nation, identity, and memory – Japanese cinema in conversation: Serena Scateni for mubi.com on recent radical films from Japan.
• Notes on a scene – Renée Zellweger and Rupert Goold Break Down a Scene from Judy: this is a great 10-minute video from Vanity Fair – the movie is pretty great too.
• Jimmy Hoffa and The Irishman: a true crime story?: a compelling piece by Jack Goldsmith for NYR Daily about the history behind Martin Scorsese's new film.
• How the decade's best documentaries chart radical changes in filmmaking: a very good overview of recent US docs, written for Hyperallergic by Robert Greene.
• This is the moment Rachel Maddow has been waiting for: Amanda Hess for The New York Times on the MSNBC host.
• How Derren Brown remade mind reading for sceptics: a great read about the trickster from Adam Greene for The New Yorker.
• AI & auto colourisation – black & white to colour with machine learning: technical thoughts from Marc Gorriz Blanch and Marta Mrak on the BBC's Research and Development blog about 'how the quality of video could be enhanced by artificial intelligence and in particular how video can be automatically colourised using some of the most recent breakthroughs in machine learning.'
• The interior decorators of Bloomsbury: a rather lovely piece by Emma Garman, gorgeously illustrated, from The Paris Review about the Omega Workshops and Roger Fry, Vanessa Bell and Duncan Grant.
• Auf wiedersehen, Walter! Why Britain booted out the Bauhaus: interesting Oliver Wainwright essay for the Guardian about the frosty reception that the Bauhaus architects received on fleeing to these shores in the 1930s; linked to the just-opened RIBA, Beyond Bauhaus: Modernism in Britain 1933-66, from which the wonderful header of a Marcel Breuer house image comes; but also see this from Elizabeth Darling:
Hmm. As I've long argued modernity/modernism in architecture was well-established in England by the time Gropius Etc arrived – tired of seeing the same tropes rolled out: Auf wiedersehen, Walter! Why Britain booted out the Bauhaus | Bauhaus | The Guardian https://t.co/zlHLx135Qn— Elizabeth Darling (@ArchHistDarling) October 1, 2019
• Wedded to the absolute: reviewing Paul Corthorn's 'crisp and compelling' study of Enoch Powell for London Review of Books, Ferdinand Mount is wise and judicious.
• Jessye Norman (1945 – 2019) 'He's Got the Whole World in his Hand': the late great singer who died this week, filmed in 2016.
Header image: Marcel Breuer's Sea Lane House in Angmering-on-Sea, West Sussex; featured in Beyond Bauhaus. Photograph: Dell & Wainwright/RIBA Collection.