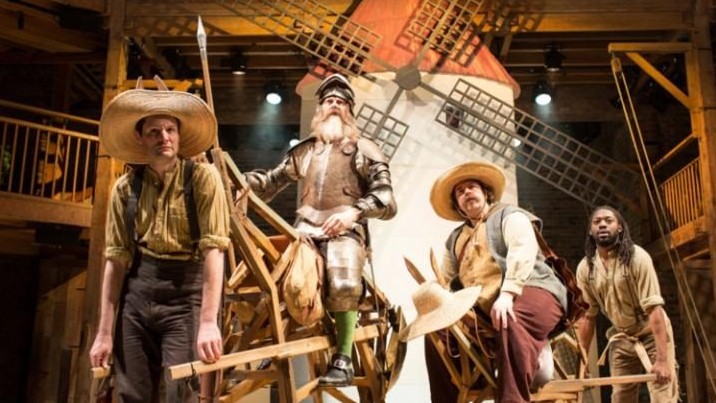 A time there was when very Sunday morning I contributed a list of reading and viewing that I had found interesting during the previous week. To mark this blog rising once again from decrepitude, here is a selection for today.
• After I am hanged my portrait will be interesting: for the London Review of Books Colm Tóibín explores in wonderful ways the story of the 1916 Easter Rising.
• … the Easter Rising 100 years on: Tóibín is also one of the Irish writers contributing at the Guardian to this rich group of responses to the events of a century past.
• On its 40th anniversary: notes on the making of All the President's Men: a fascinating essay for the LA Review of Books by the movie's associate producer Jon Boorstin.
• Thieves in the temple: reframing the archive with Miranda Pennell and Sarah Wood: Sophie Mayer writes for Sight & Sound.
• Muswell Hill in films: a wonderful post from The Ciné-Tourist, not least because of the great screengrabs from films featuring Alexandra Palace.
• The Hateful Eight movie references: immaculate side-by-side editing by Ollie Paxton
THE HATEFUL EIGHT – Movie References from Ollie Paxton on Vimeo.
• Why Netflix doesn't release its ratings: informed analysis for The Atlantic from Jason Mittell.
• Shakespeare, the book tour: Jennifer Schuessler for The New York Times on the Folger Shakespeare Library's project to send First Folios to every state of the Union.
• A modern truly Cervantic performance: a deeply informed review for the TLS of James Fenton's adaptation for the RSC of Don Quixote, now at The Swan in Stratford-upon-Avon, by B.W.Ife, who is Cervantes Professor Emeritus at King's College London; the show, above, runs until 21 May and is highly recommended by me too.
• First among sequels: at Artforum, Jordan Kantor on Jackson Pollock's late work.
• The Frank Gehry story: for The New York Review of Books, Ingrid D. Rowland pens a fierce and fascinating critique of the architect and of Paul Goldberger's biography.
• England's hidden space heritage: reminders from Historic England of our country's involvement in space exploration.
• The nature of the self in the digital age: Aral Balkan with a warning.
• What are surrogate IP rights?: an important argument by Andrea Wallace, including a critique of Tate's image reproduction policy – 'Cultural institutions are restricting access to the reuse of digital versions of public domain items'.
• Museums on film – a visual essay: a richly ambitious assembly of the ways in which museums have featured in movies, seemingly created several years ago for the Jungekunstnacht at the Museum Ludwig in Cologne; go here for the list of films featured.
Museums on Film – a visual essay from 24LiesPerSecond on Vimeo.