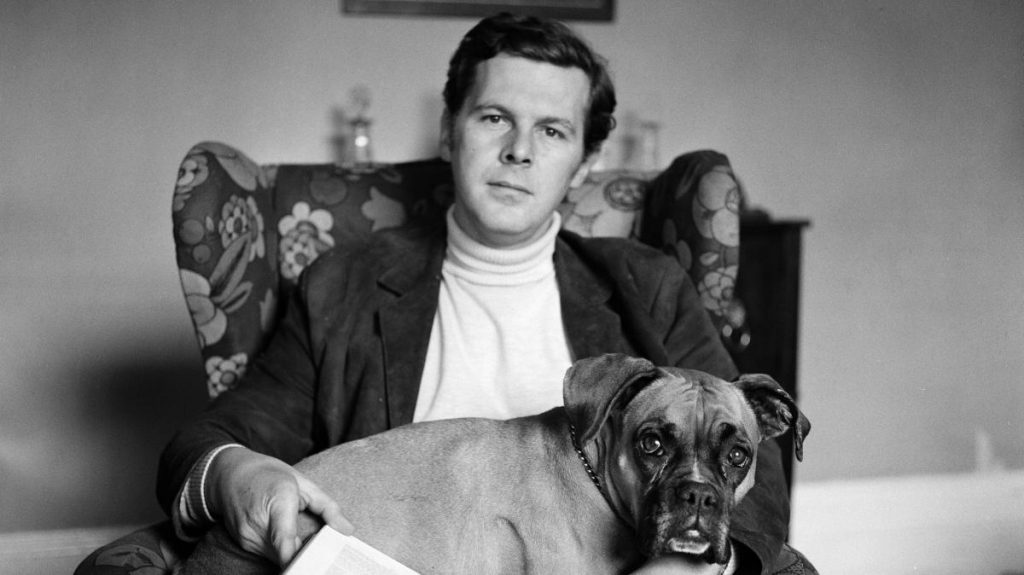 John Wyver writes: The director and television drama executive James Cellan Jones died recently at the age of 88. He was a very fine studio director who started working with the BBC in 1963, and who later became Head of Plays, 1976-79. Among his achievements was directing episodes of the game-changing serial The Forsyte Saga in 1967. In 2005 Kaleidoscope published his entertaining memoir Forsyte and Hindsight: Screen Directing for Pleasure and Profit. An outline filmography is here, and there is a short tribute from BAFTA here. I'll add any obits that I come across, but in this post I want to contribute a short expression of thanks for a kindness that he did for me right at the start of my professional life.
It is the early autumn of 1977 and as an absurdly young (22, since you ask) and ridiculously green recent graduate I have secured the job of Television Editor at Time Out. The appointment has been contested by another candidate, who temporarily held the position across the summer. I am welcomed to the King's Cross offices by a hostile chapel which plunges the magazine into a formal dispute. The editor Richard Williams, who had given me the position, is immensely supportive, as is the magazine's publisher and owner Tony Elliott.
But there's a problem. Writing the preview television listings requires access to an advance copy of the schedules, which the BBC press office adamantly refuses to make available to Time Out. To date, the magazine has relied on an early proof copy of Radio Times, slipped out each Friday from the printing works by a friendly contact. This has meant that the listings can be completed by Monday to be sent to the type-setters overnight. (And yes, we also write our copy with golfball electric typewriters). But the unsuccessful candidate for the position is unwilling to share the name of the contact, making it – as they realise – impossible for me to do the job.
After a good deal of palaver, Tony (I believe) solves the problem by a call to Jimmy Cellan Jones, then Head of Plays at BBC Television Centre. Jimmy is an enthusiast for the magazine's television writing, which has been developed by the estimable, deeply knowledgeable W. Stephen Gilbert. Time Out is one of the few places to publish informed previews of almost all of the single plays being produced by the BBC in substantial numbers. Even when the previews are negative, and they often are, Jimmy (unlike the Corporation's press office) appreciates the thoughtful attention.
Jimmy agrees to share secretly the proof copy of Radio Times that, as a perk of his elevated executive status, he receives each week. Which is how, every Friday lunchtime, I come to take the lift to his fifth floor office at Television Centre, to collect from his secretary a plain brown envelope that contains the precious proof. Which allows me to complete my listings before the strict deadline every Monday afternoon at 5pm. And which means that some five years later, when Channel 4 begins, I can start out as a fledgling independent producer. For those weekly samizdat copies of Radio Times, I remain exceptionally grateful to Jimmy, as I was pleased to tell him many years later at a BFI tribute. Again, many thanks, Jimmy.
Header image: a 1968 portrait courtesy of the Daily Mirror.