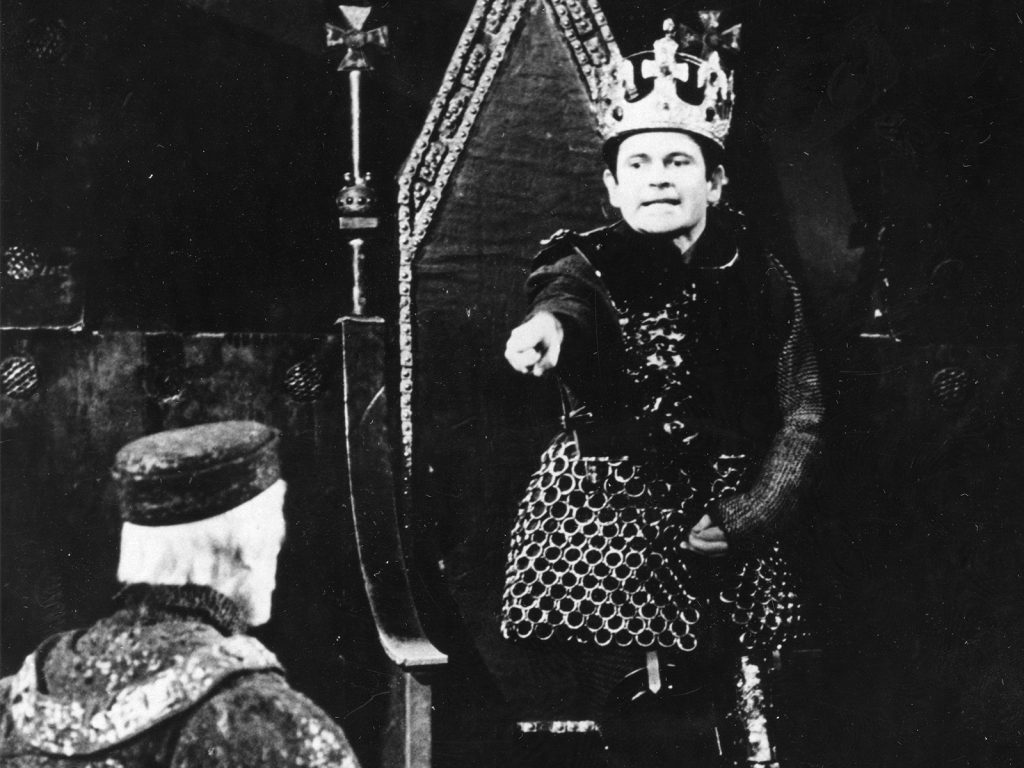 The Royal Shakespeare Company in Stratford-upon-Avon is currently previewing, as Henry VI: Rebellion and Wars of the Roses, two productions drawn from Henry VI Parts 2 and 3. The plays have also been hugely important to the modern RSC, most recently in director Michael Boyd's The Histories Cycle in 2005-08, and before that when Peter Hall and John Barton adapted them as The Wars of the Roses trilogy in 1963-64. These extraordinary productions were recorded for BBC television and are exclusively available as an Illuminations DVD box-set.
The trilogy, written early in the playwright's career, had only rarely been played in the two centuries before Hall and Barton adapted them for the RSC. Hall was convinced that 'the plays do not work in unadapted form' but he recognised how their themes chimed with contemporary political events, shaped by ambition and corruption, just as they do today.
On the stage the productions were a huge hit, and the BBC approached a television version with the intention, as BBC executive Michael Bakewell put it, of 'finding a new way of presenting Shakespeare on television… What was intended for The Wars of the Roses was to recreate a theatre production in television terms – not merely to observe it but to get to the heart of it.'
All three plays were recorded in the RSC's theatre in Stratford, in part at least because John Bury's steel-deck monster of a set could not be transferred to a conventional studio. Half of the seats in the stalls were removed and replaced by a wooden platform for the cameras and sound booms. The effect, as Bakewell recalled, 'was 'to convert the Royal Shakespeare Theatre into a television studio… and so to adapt the stage that our cameras could involve themselves as deeply as possible in the action.'
One of the greatest glories of The Wars of the Roses as a television recording is that it captures an ensemble of astonishing actors giving exceptional performances. Watch Janet Suzman as Joan la Pucelle, Peggy Ashcroft as Queen Margaret berating Donald Sinden's York, and David Warner's King Henry agonizing during the 'molehill' speech, and you are seeing some of the most glorious, intelligent and moving Shakespearean acting for the screen.