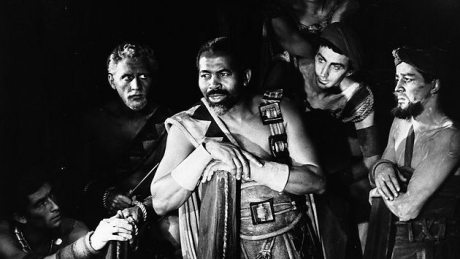 Each day I highlight just three things.
Sometimes there are links between them, oftentimes there are not.
• State of Terror: innovative interactive report from veteran BBC journalist Peter Taylor about the financing of ISIS.
• Martha Graham – goddess of contemporary dance: a strong group of resources from BBC Arts about the great choreographer, with clips and a text by Paul R. W, Jackson, Reader in Choreography and Dance at the University of Winchester.
• British Black and Asian Shakespeare: the film below outlines the AHRC-backed research project exploring a critical history of multicultural Shakespearean performance in 20th-century Britain; I'm going to their discussion, 'Who Owns Shakespeare?', later today at Warwick Arts Centre – the image above is a detail of a Angus McBean/RSC image of Edric Connor in Pericles, 1958.