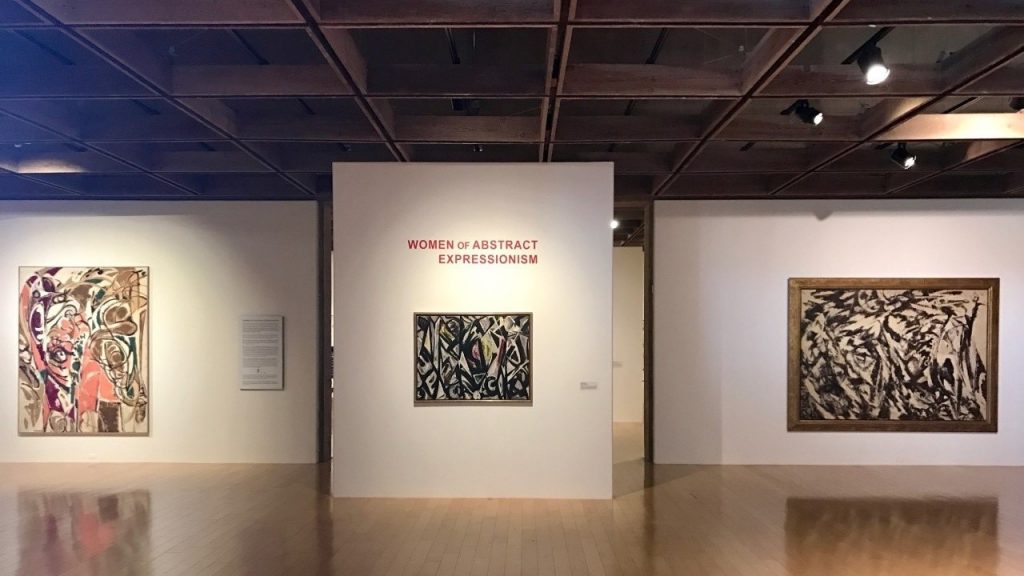 Three current shows in the States, each featuring American women artists, that I really really wish I could see.
• A groundbreaking show to confront the gender bias in art: 'Women of Abstract Expressionism': Christopher Knight for L.A. Times reviews the show that is currently at Palm Springs Art Museum (until 28 May); an installation view is above, photographed for L.A. Times.
• Kara Walker, Karon Davis and the black female artists retelling US history: Matt Stromberg reports for the Guardian on 'Power', a major commercial gallery show at Spruth Magers, Los Angeles, of work by African American women from the 19th century to now (until 10 June).
• At MoMA, women at play in the fields of abstraction: for The New York Times, Holland Cotter writes on 'Making Space: Women Artists and Postwar Abstraction' at MoMA (until 13 August), and here's a video discussion at the opening featuring MoMA director Glenn Lowry and curators Starr Figura and Sarah Hermanson Meister: