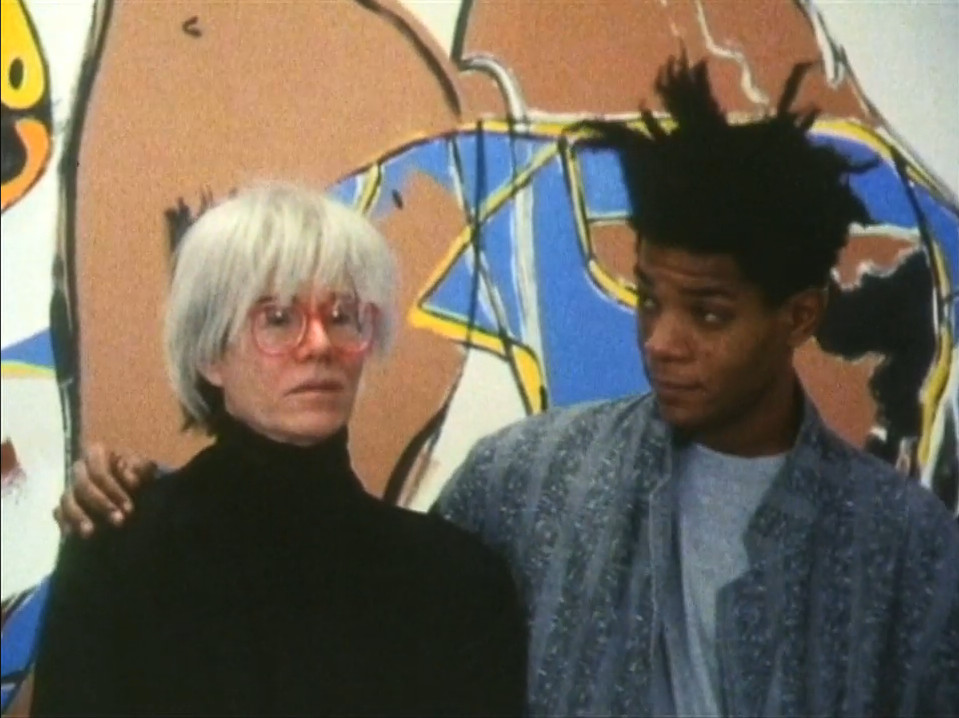 Continuing our series of key moments in Illuminations' history, we are sharing our famous clip of Jean-Michel Basquiat and Andy Warhol together with their collaborative paintings at the Tony Shafrazi Gallery, New York in 1985. It was filmed as part of our State of the Art series which was shown on Channel 4 in 1986 in the UK and then in more than 20 other countries. It is also our most viewed YouTube video on our channel, with roughly 1.4 million views.This HD version was published on YouTube in 2014 with the SD version being released in 2007.
Aside from giving a unique insight into both the thinking and dynamic of both Basquiat and Warhol, there is of course the tragic fate of each artist. The interview for State of the Art would be one of Warhol's last as he died a little over a year later followed by Basquiat's tragically early death at just 27 in 1988 and this clip is one of the few filmed interviews with him.
Purchase the full State of the Art on DVD and digitally or purchase individual episodes here.