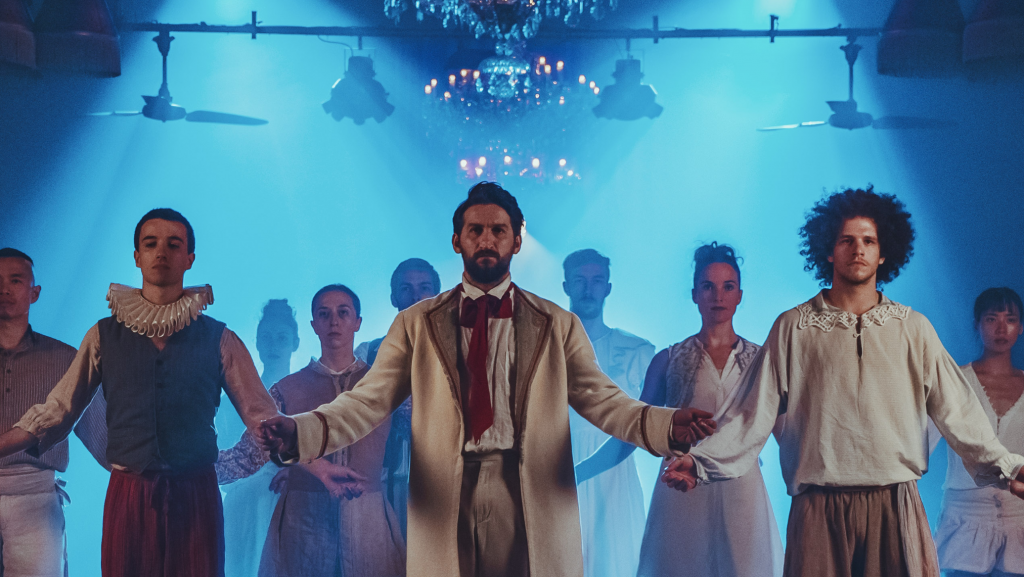 This Sunday, 17 March, Battersea Arts Centre are hosting a very special one-off showing of all the films made for the series Performance Live as collaborations between BAC, Arts Council England, BBC Television and a host of cultural organisations and independent producers – including Illuminations.
Two of the films on which we collaborated for the series, and which were broadcast on BBC Two last year are being shown. At 4pm there's a showing of Winged Bull in the Elephant Case, directed by Robin Friend, Wayne MacGregor and Rhodri Huw, and created with Studio Wayne McGregor. And at 7pm Hofesh Shechter's Clowns (above) will be screened, which Hofesh choreographed and directed, and for which he created the score.
This is a unique opportunity to see these films, and a host of other great work, on a big screen – and for free! Among the other artists and groups whose work is being showcased are Paul Mason and Young Vic, Slung Low, Tamasha, Eggs Collective, 20 Stories High and Contact, Akala, Ross Sutherland, Touretteshero, Alexander Zeldin and National Theatre, and Kate Tempest.
The films will be screened between midday (doors open at 11.30am) and 9.30pm, with a special live interlude at 5.45pm.
The full programme is here and tickets can be reserved here, from a page which also has BAC details including access provisions..