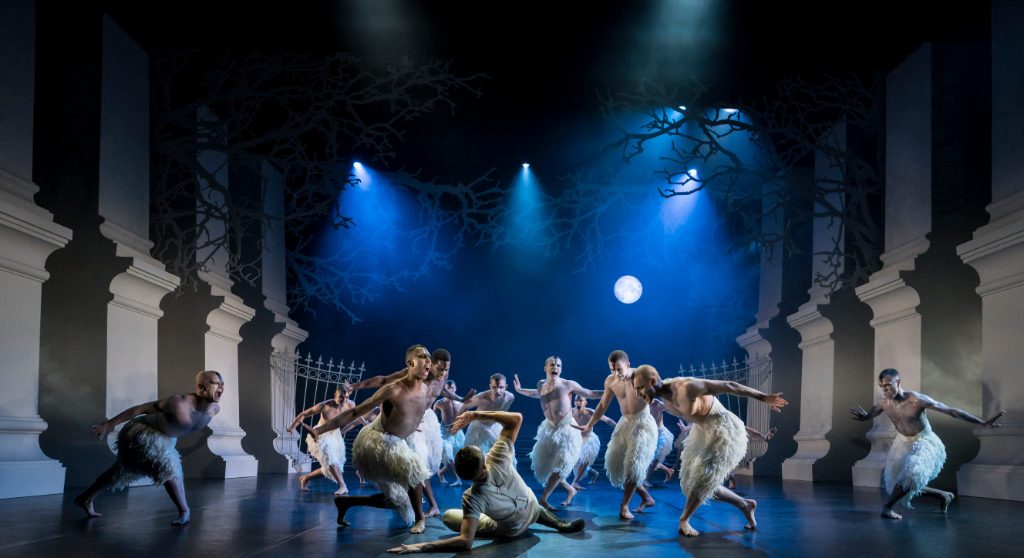 Our screen version of Matthew Bourne's Swan Lake comes to cinemas on Tuesday. Thanks to our partners New Adventures and More 2 Screen, more than 300 cinemas in Britain will be showing this glorious and much-loved stage show – click here to find the one nearest to you, and to book your tickets. International dates will follow. And here's the rather wonderful trailer:
The screen version was recorded during the show's recent run at Sadler's Wells, with Ross MacGibbon as screen director and Lucie Conrad as producer. Ross and Lucie also collaborated with New Adventures and Matthew Bourne on our previous productions of The Car Man and Cinderella, both of which are now available on DVD and Blu-ray (just click the titles).
Many thanks to Catherine Sedgwick at The Upcoming for this delightful 5-star review of the screen version of Swan Lake
A juxtaposition of superb, spectacular stage setting, lush, stunning costuming (Lez Brotherston), first-rate evocative lighting design (Paule Constable) and excellent orchestral accompaniment (Rowland Lee), combined with Bourne's outstanding choreography and supremely talented dancers, results in a seamlessly exceptional work. Cutting-edge plotline and movement make Swan Lake truly unique. Rather than consisting of the purely classical, the piece combines the latter with theatrical (jazz, cabaret) sequences and modern ballet. The performers are a treat to watch, as they are breathtaking dancers but also charismatic actors. Viewing the work as a movie provides close-up, better-than-front-row viewing of every detail and emotion, allowing the full impact of the experience. Skilled camera work enhances the dramatic beauty of the production.